Leading South African co-working space brand, OPEN Workspaces, announced its intention to rebrand to Workshop17 across all its spaces on Monday, 20 August 2018.
OPEN, a joint venture between Refuel Properties and Growthpoint, designs, builds and manages inspiring and comfortable spaces to work, meet, learn, and hold events. It has three existing co-working spaces – OPEN Maboneng and Sandton in Johannesburg, and Workshop17 at the V & A Waterfront in Cape Town.
More than Fast Internet and Good Coffee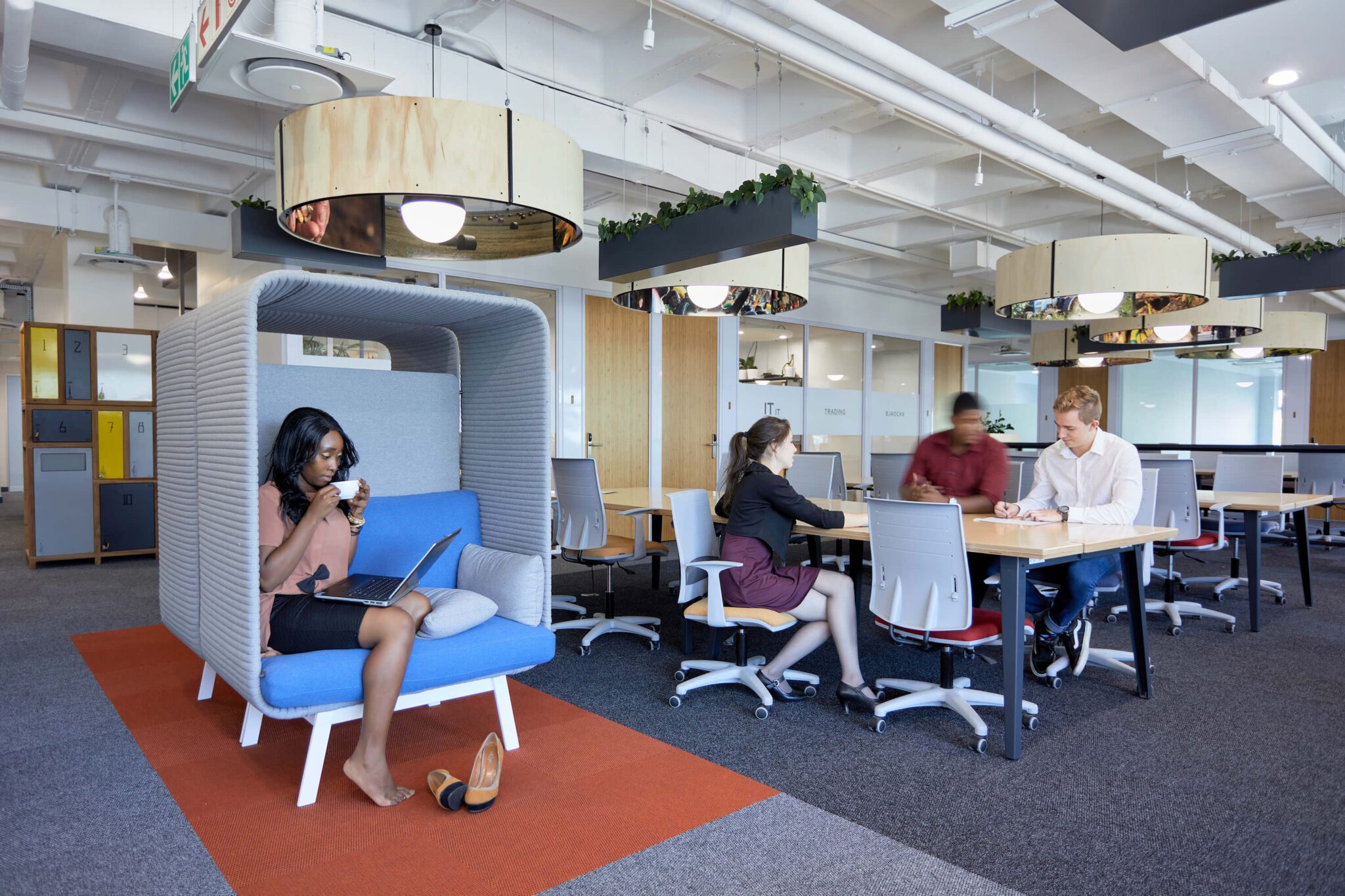 Although co-working and flexible office spaces have been around for some time now, the field is changing rapidly. Where a few years ago it was estimated flexible office could grow to 5% or 10% of the office market, current estimates speak of 20% to 25%.
"The way people work has changed dramatically," says Paul Keursten, co-founder of OPEN, "and this has had a fascinating impact on the spaces they need and how they use them."
Co-working spaces aren't only for freelancers and startups; corporates have also started moving into shared spaces and recognise the benefits of an evolved work environment that fosters a unique meeting of minds.
Says Paul Keursten, "These developments challenge us as operators to push our envelopes in terms of innovation and quality. Work is part of living, and workspaces become more of a lifestyle choice. High speed internet, ergonomics, and good coffee are still important but merely a licence to operate. The focus for our future spaces and for the way we service our members stems from asking the question, 'How does working in our spaces help our members realise their dreams and enjoy the road to get there?'"
OPEN's Nationwide Rebrand to Workshop17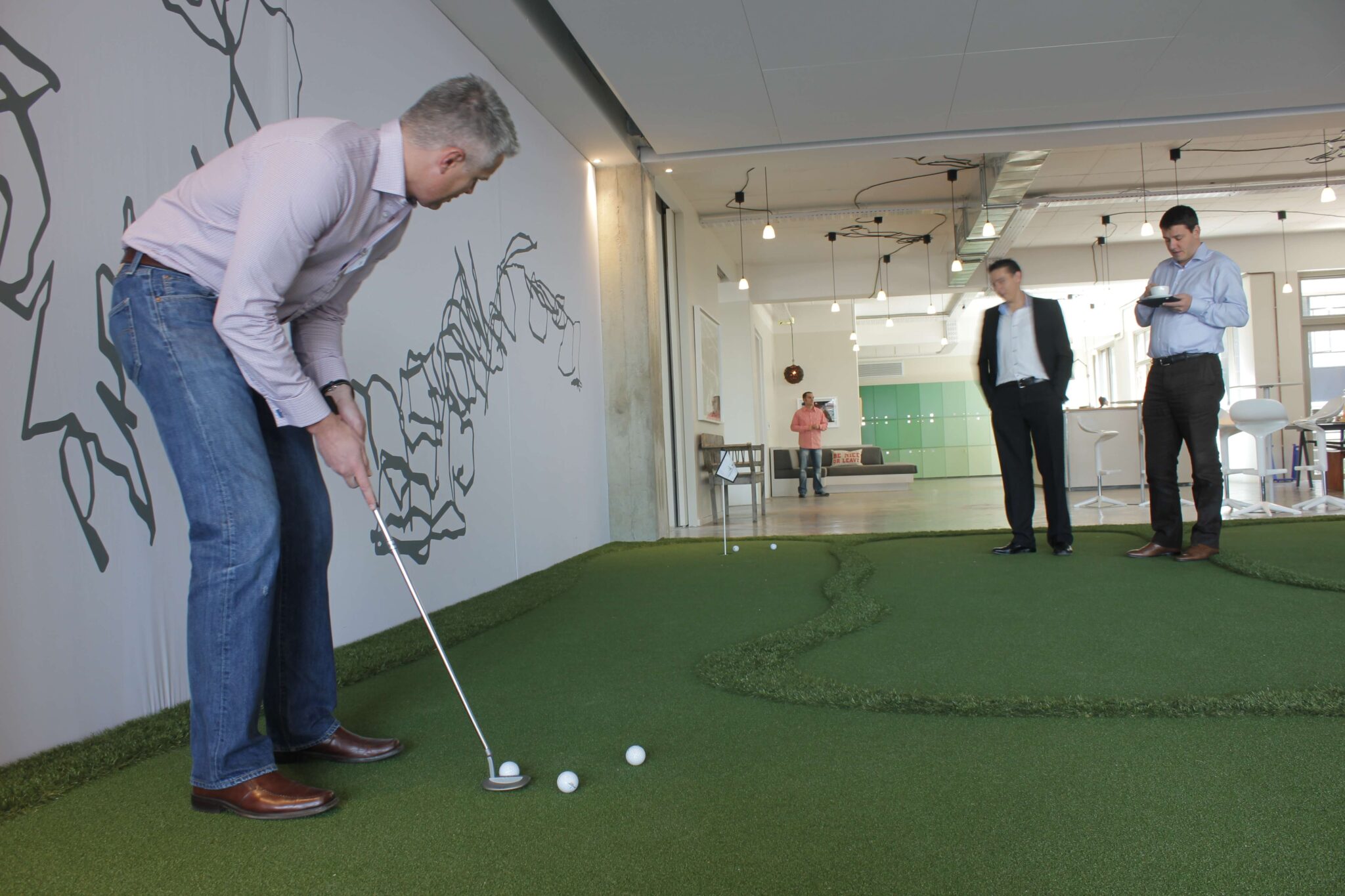 OPEN Workspaces announced that it is continuing as Workshop17. The name change will include the current space in the V & A Waterfront, as well as the spaces in Sandton and Maboneng, bringing them together under one brand.
OPEN's collaboration with Growthpoint and V & A Waterfront will ensure that the vision for community, lifestyle, and excellence will continue to grow under the Workshop17 brand.
"What has always set OPEN apart from other co-working spaces," says Westleigh Wilkinson, Operations and Sales Director of OPEN, "and what will continue under the Workshop17 brand, is our belief that you don't have to sacrifice excellence and beauty in your quest for creativity and innovation. Our spaces will always be beautiful and well run. But more than that, we foster a living, vibrant community that is creative, and inspiring, and this will continue to be our focus under the Workshop17 banner."
What we can expect from Workshop17 going forward
Workshop17 will grow as a national platform for entrepreneurship and innovation, with three new locations opening in the next six months and four more to come in the 12 months after.
Workshop17 will then be a connected community of about 4,000 members from over 1,000 companies, with several public and community events every week and cafés open to everyone.
The first new Workshop17 location to open on 1 October will be Tabakhuis in Paarl, followed by the Fire Station in Rosebank on 1 November, and 32 Kloof Street in Cape Town on 1 April next year.
With rave reviews from event organisers, day visitors, and full-time members, Workshop17 spaces are set as a firm favourite for entrepreneurs and corporates alike.
To contact Workshop17:
021 205 9000
Background information:
OPEN, a joint venture of Refuel Properties and Growthpoint, designs, builds and manages inspiring and comfortable spaces to work, meet, learn, collaborate and hold events. It has two existing co-working spaces – OPEN Maboneng in Johannesburg and Workshop17 at V & A Waterfront in Cape Town – which have redefined workspaces as flexible, multifunctional places for working, connecting, developing and creating. OPEN's vision is to create an inclusive platform for start-ups and established businesses to engage with each other, to thrive and to make a difference. To achieve this, OPEN is creating a network of spaces located in prime locations as well as in upcoming areas and townships.
Workshop17 is a partnership between OPEN and the V & A Waterfront. It has become known as a hub for innovative entrepreneurship and events. Since opening its doors in June 2015, more than 40 .000 people have participated in one or more events and more than 2000 members and 350 companies have worked from out of Workshop17. Currently Workshop17 is the work home of more than 110 companies and over 410 people.
Workshop17 hosts between 8 and 12 public events every months, organised by its partners such as Silicon Cape, StartUp Grind, Future Females, Simodisa, Heavy Chef and others.
Growthpoint is the largest South African primary listed REIT and is well on its way to becoming a leading international property company. It provides space to thrive in a diversified portfolio of 526 properties that it owns and manages, including 467 in South Africa, 58 in Australia through its investment in Australian Stock Exchange listed Growthpoint Properties Australia and a 50% interest in the properties at V&A Waterfront, Cape Town. Growthpoint also has a 26.9% stake in London Stock Exchange Alternative Investment Market listed Globalworth Real Estate Investment Limited, the largest owner of office space in Romania.
The V & A Waterfront is a 123-hectare mixed-use destination, and one of Africa's most visited cultural and historical hubs. Set on the edge of a natural, historic working harbour with the iconic Table Mountain as its backdrop, it offers local and international visitors a cosmopolitan mix of experiences ranging from leisure, shopping and exclusive entertainment. It also offers prime residential and commercial property. The prime positioning of the V & A Waterfront boasts sweeping views of the ocean, city bowl and mountain peaks. Up to 100 000 people visit every day during peak season.