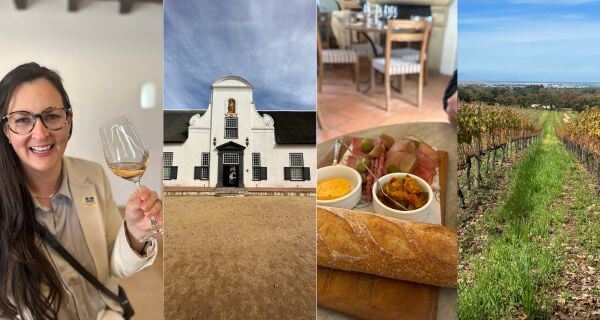 Celebrating Mother's Day and More at Groot Constantia Wine Estate with the Lady of Abundance.
May 3, 2023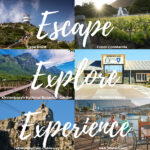 Escape, Explore, Experience: Set Your Adventurous Spirit Free With Cape Town Big 6
September 27, 2023
Imagine waking up to the awe-inspiring views of Cape Town's skyline, with the majestic Table Mountain as your backdrop. That's exactly what we experienced during our recent getaway to the vibrant city.    Who are we and where did we stay, we are husband and wife Joshua & Janice Roode, the founders of Cape Town is Awesome.  We recently enjoyed a weekend away as tourists in our own city at One Thibault Residence.
From the moment we stepped into this aparthotel, we knew we were in for an adventure. Let's dive into our personal journey and discover why One Thibault Residence is the perfect home away from home in Cape Town.

As we took a walk through our apartment on the 27th floor of One Thibault, we were instantly mesmerized by the breathtaking views that stretched out before us. The expansive windows allowed natural light to flood in, casting a warm glow over the tastefully furnished space. But it was the panorama of the city's skyline, dotted with iconic landmarks like Table Mountain, Lions Head and the city bowl, that truly took our breath away. It was a constant reminder that we were in a place where natural beauty and modern marvels coexist harmoniously.
One Thibault Residence welcomed us with open arms, offering a haven of comfort and convenience. The studio apartment we called "home" during our stay was thoughtfully designed and meticulously equipped. From the fully-equipped kitchen to the cozy living area, every detail had been carefully considered. We loved having the option to prepare our own meals and enjoying leisurely breakfasts in the morning before setting out to explore the wonders of Cape Town.  It truly felt like our own little sanctuary and home away from home amidst the bustling city.
What set One Thibault apart was the exceptional service that made us feel like cherished guests. The dedicated concierge team went above and beyond to ensure our stay was nothing short of extraordinary. The team always had a warm smile and a genuine desire to make our experience unforgettable.
One Thibault Residence's central location is perfectly situated.  We were just moments away from the vibrant V&A Waterfront, where we spent hours strolling along the harbor, immersing ourselvs in the lively atmosphere, and savoring a lovely meal at one of the waterfront restaurants.
*Hint – The proximity to the Cape Quarter is another delightful surprise, allowing you to explore charming boutiques and uncover hidden gems within a few minutes' walk. Everywhere you want to go, everything you want to see, is right at your doorstep.
Our stay at One Thibault Residence was truly a lovely experience. It was a place that embraced us with its warmth, charm, and breathtaking surroundings. From the enchanting views to the personalized service, every aspect of our stay exceeded our expectations. If you're planning a visit to Cape Town and want to create memories that will last a lifetime, look no further than One Thibault Residence. It's where you'll find comfort, convenience, and a true sense of belonging in the heart of this incredible city.
To start planning your own unforgettable stay at One Thibault Residence, visit their website at www.inthecity.co.za or call 021 465 8243.