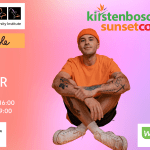 Matthew Mole Returns To Kirstenbosch
March 14, 2023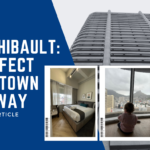 One Thibault Residence: A Perfect Cape Town Getaway
July 1, 2023


Looking for a way to make your special days this May unforgettable? Look no further than Groot Constantia Wine Estate, nestled in the beautiful Constantia Valley of Cape Town, South Africa. This legendary wine-producing farm, with a history dating back to 1685, is integral to World Wine Heritage and is a local and international tourism attraction. It's not hard to see why, with the Estate's winemaking team continuously winning awards globally and their Lady of Abundance wine serving as a bottled celebration of each year's abundant harvest at Groot Constantia.
The Estate's Manor House, featuring a beautiful gable, houses a museum celebrating the Lady of Abundance sculpture, which has inspired not only the Estate's wine but also a self-guided visitor's route taking you through Groot Constantia's key attractions. The Visitor's Route includes the Manor House, Cloete Cellar, Production Cellar, and two restaurants, all of which can be explored using the attached map.
Dates to Look out For at Groot Constantia
Take your mother on a wine-tasting adventure on Mother's Day, the 14th of May or bring your family on the 15th of May to celebrate the International Day of Families and On the 18th of May, celebrate International Museum Day by exploring the Lady of Abundance sculpture and the Estate's rich history.
Some more info about the Lady of Abundance wine
The Lady of Abundance wine has aromas of blackcurrant, red berries, and a hint of oak. On the palate, it is smooth with a full-bodied structure and flavors of dark fruit, vanilla, and spice. It has a good balance of acidity and tannins, making it a versatile wine to pair with a variety of dishes.
Groot Constantia is known for producing high-quality wines, and Lady of Abundance is no exception. It is a great choice for those who enjoy red wine and want to try a South African blend.
Some more about Groot Constantia
The Estate also has a Wine and Gift shop where you can find unique works from local South African entrepreneurs, artists, and designers. Stop by for a wine tasting and purchase wine to take home.
In short, don't miss the chance to celebrate these special days this May at Groot Constantia Wine Estate. It's a unique and unforgettable experience where history, heritage, and wine come together in a burst of flavors and surprises.
Watch our latest video for an idea of what a tour, wine tasting, finished off with a sit down at Jonkerhuis Restaurant looks like.