Incredible Before and After Photos of Swartland Farms after the rains
Most Cape Townians are familiar with the amazing conservationist photographer Jean Tresfon
He recently post some incredible before and after photos of his flight over the Swartland area.
Take a look at the before and after pics below.
But Before we go there – make sure you like our Facebook Page for more Awesome Cape Town News, views, pics and Videos:

Jean Tresfon said the following on his Facebook post.
"Flying over the Swartland just over two months ago the farm fields resembled a desert. Making the same trip yesterday the difference after the recent rains was quite startling. These images, shot from more or less the same spot, show the view looking from high above Riebeck Kasteel, looking towards the Paardeberg with Table Mountain just visible in the background. From desert to fertile valley… just add water!"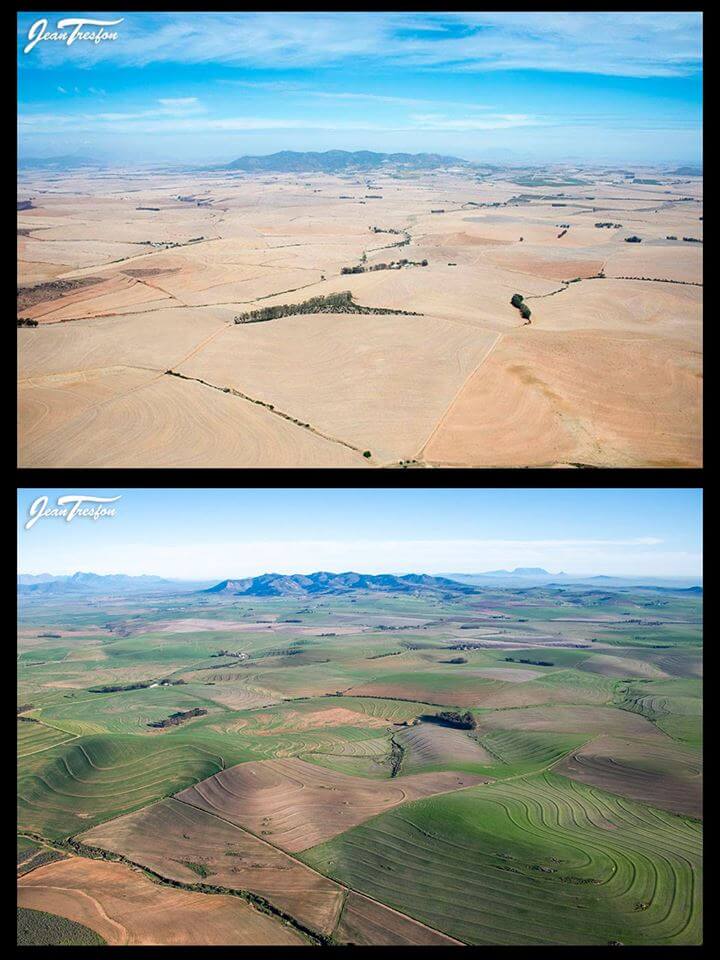 Like our Facebook Page for more Awesome Cape Town News, views, pics and Videos: