If you read one of our previous posts, 5 Unconventional Ways To Fitness In Cape Town, you'll know that Kayaking to the Penguins was top on that list. Well, this last weekend, I gave it a go! And let me tell you, it was a beautiful way to get some movement in and do some exploring around our beautiful country.
Waking up that morning and seeing the cloud cover, I thought it would be a much wetter adventure than I had bargained for. Luckily though, the little bit of cloud cover ended up being the perfect weather to go and spot some penguins! (I never the less lathered on sunscreen because I am fair as a lily and 2 hours in the sun isn't doing me any good)
You start the two-hour round trip by launching from Simon's Town harbor in a kayak for two (they do have single ones available). The navigator sits in the front and the captain sits at the back, and you each get an oar – but back-seat paddlers be warned! You need a fair amount of co-ordination to be captain as you're the one steering the boat with some nifty little foot paddles. (I chose the navigator seat to save us both from paddling the wrong way into the distance)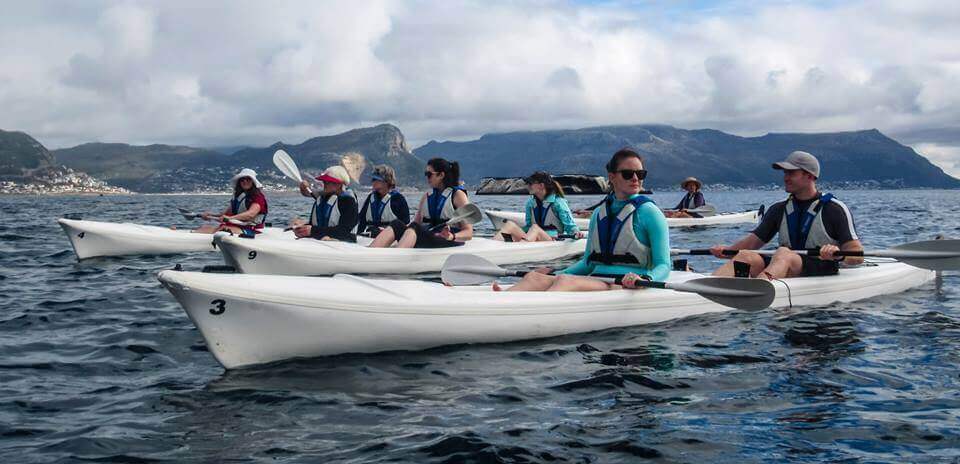 From there, our guides took us around the naval base, through to Boulder's Bay and back again. Every now and again we would stop, have a break and the guide would tell us some interesting facts about the area and the marine life. (Like did you know that a penguin won't settle in a new area, even if it's perfectly habitable, if there are no other penguins there? So scientists are now making penguin puppets to lure them into new breeding grounds as their natural habitat is being destroyed.)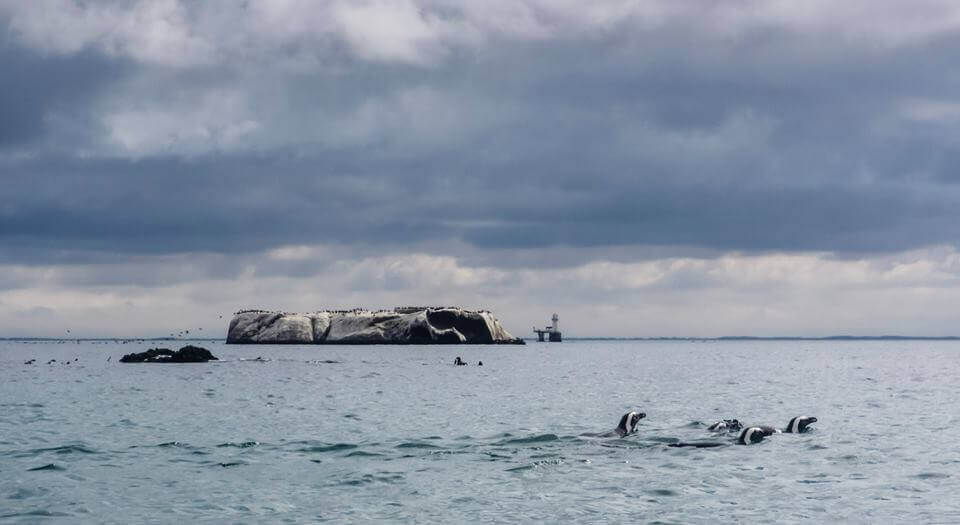 We got to see a few Cape Fur seal pups that were soaking up some mid-morning sun on a large rock, on which thousands of cormorants share the space, giving you an awesome view of the sea life before you make your way over to the star of the show – the African Penguins!
Boulder's Beach truly is a unique place, housing a large penguin colony in suburban Cape Town. As you paddle closer to the beach, you'll be greeted by rafts* of African penguins starting their morning trek to go and hunt. They'll leave and be out adventuring and hunting for a few hours before they return home. (*a raft is a group of penguins in the water. A waddle is a group of them on land!). We spent some time hearing about these cool little dudes, and watching them swim in the ocean and play in the waves, before we started to head back to shore.
Travelling back to the harbor, you stick close to the wall of the naval base, where you might see a few (really large) starfish, as well as one or two seagulls trying to sneak a couple of muscles off the wall for a late breakfast. It's a relaxing paddle with a view of the mountains and towns all the way back, showing off the beauty of this part of the Cape.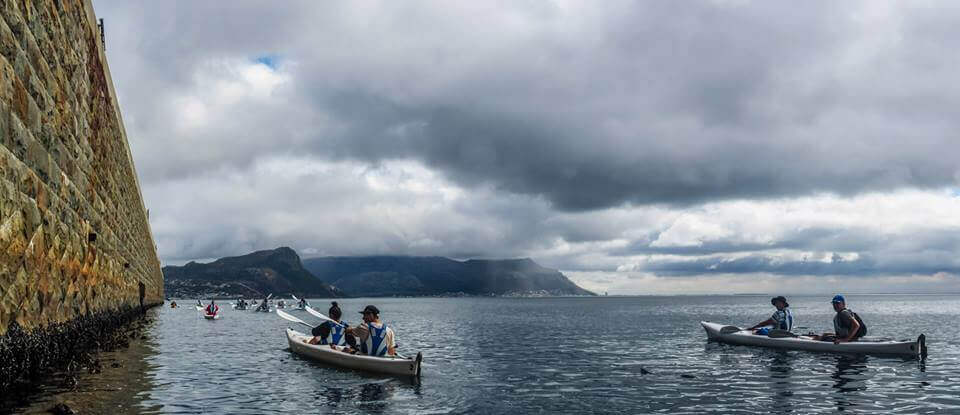 After working up a nice appetite from being on the water for the morning, we headed upstairs to grab something delicious to eat and drink, looking out onto the harbor and enjoying the view (from land this time). This trip is highly recommended – it's a fun and interesting morning out that doesn't require a high fitness level, gets the body moving and shows you Simon's Town from a completely new perspective! So, in summary – 10/10, would recommend!
How To Get In Touch – Kayak Cape Town
Address: Wharf Street, Simons Town
Email: tours@kayakcapetown.co.za
Phone: +27 (0)82 501 8930
Website: https://kayakcapetown.co.za/

Photos taken from the Kayak Cape Town Facebook page that were taken on the day