SuperPark Officially Launched in Cape Town, Offering Non-Stop Fun for The Whole Family.
Opening its doors in early May 2018, SuperPark is set to become one of Cape Town's most sought-after entertainment hotspots. Situated within the V&A Waterfront on Dock Road, opposite the Two Oceans Aquarium, SuperPark caters to visitors of all ages.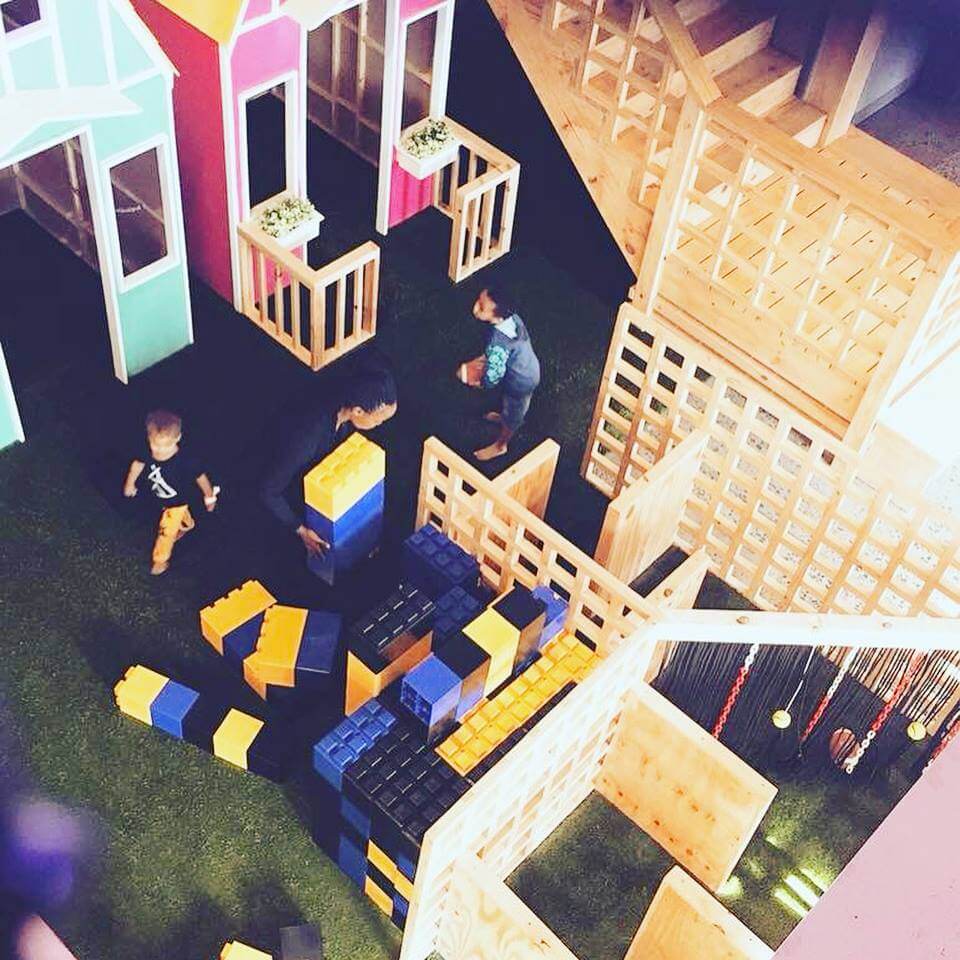 Acting as the event's official MC, Morne Esben of Smile FM was on hand to welcome guests to Cape Town's exciting new adventure destination. A selection of Cape Town media representatives, influencers and notable guests attended the launch, including Blitzboks and Stormers royalty Dillyn Leyds, Justin Geduld, Seabelo Sentathla and Rosko Specman. Spring Sevens and Blitzbok legend Werner Kok was also in attendance. The commonwealth medallist and World Sevens Rugby Player of the Year 2015 had plenty of good things to say about his SuperPark experience. "We went into the shipwreck escape game, which is great for anyone wanting a team building event or a party with friends. The games are super fun and competitive," said Werner.
South Africa's very first one-stop adventure destination offers a wide range of activities to suit every age group. Kids and adults of all ages have the chance to discover the fun of PlayDate, which caters to adventure-seekers from 0 years old, with a fully equipped adventure play park that is safe, supervised and geared towards toddlers, children as well as older kids, parents and grandparents. Tweens, teens and adults can unleash their inner escape artist with the help of HintHunt – a world famous game that fuses high quality escape games with breathtaking themed room designs.



On the ground floor, PlayDate offers a safe, rewarding space for visitors of all ages to let loose and work off steam. Highlights include the Freestyle Zone, 3D Maze, Game Zone, Mini Golf, High Line Course and many others. Speaking of the highly successful launch, PlayDate leaders Jonathan and Chanette Goosen stated, "The evening was a great success. We are super proud of our amazing staff and chefs for delivering their best and making it special. We are excited for the future and adding smiles to faces."
On the upper level, older kids and adults can enjoy the thrill of HintHunt. This game has over a million players around the world, boasting world-class customer service, friendly staff and some of the most exciting group games on offer. Escape games require skill, patience and teamwork. Participants are locked inside a themed adventure room and need to figure out the best escape route before the hour runs out, using only the clues provided. Clues are provided to help teams work out how to beat the clock and escape, while a number of mental tasks are required to unravel the mystery and find an escape.
As little as five years ago, there were just a handful of players – today there are close to a thousand. It has been called the fastest growing trend in the entertainment sector since cinema. BBC Radio's Natalie Haynes featured HintHunt in a live broadcast from an Escape Room.



HintHunt co-owner Stephen Schutte says that this internationally-acclaimed game is "like Big Brother meets CSI." Since launching in the United Kingdom, this game has quickly gained a cult-like following all over the world. Says Stephen of the game, "Our ethos is, 'Make People Happy' – this is what we do. Our team have a proven reputation, therefore the event was a roaring success. We look forward to showing you the best time of your life at HintHunt SuperPark."
HintHunt Cape Town offers three themed rooms along with a virtual reality area, with games  directed by staff. Each room hosts up to six people per room for each game. Room themes include Submarine – DeepDown (the mission: restart the engine of a sinking submarine and return to the surface); Shipwrecked (the mission: escape an ancient shipwreck with the treasure before the ship sinks) and Submarine – Torpedo (the mission: ready the torpedo and find out why the submarine has vanished from radar). Many of the games are designed for children of seven years and above if supervised by adults, and 15 years and up if unsupervised.



Also catering to older kids and adults is the virtual reality area, which features over 50 fun titles that cater to just about every sense of adventure. In HintHunt VR games, participants play as avatars instead of themselves. Visitors can play in groups or enjoy single player games such as the popular roller coaster virtual reality experience. The addition of a one way mirror in the room means that people can watch the game from the outside without interfering in the game. This ensures that participants and audiences get to enjoy plenty of laughter, fun and excitement as the action unfolds in virtual reality.
What sets SuperPark aside is its ability to cater to a wide range of ages, moods and preferences, all under a single roof. For families and groups of friends looking for a rewarding day out, SuperPark offers an adventure destination like no other. In addition to the many games and activities on offer for all age groups, the park also houses a fully equipped café that serves wholesome and tasty snacks and meals for kids and adults.  Whatever the weather, SuperPark offers a fun day out for visitors looking for a brand new adventure.
SuperPark is open Monday to Sunday between 10h00 and 19h00, closing at 18h00 during winter. A range of affordable ticket options is available, including one and two-hour sessions and full day passes. For more information, visit www.superpark.co.za.
About PlayDate SuperPark
Locally designed and built, PlayDate SuperPark is a one-of-a-kind indoor play park that caters to toddlers, children and adults alike with a wide variety of activities to suit every age group. Based in The Watershed, this indoor park is set across multiple levels.
About HintHunt
HintHunt is a universal live escape game that provides an unforgettable experience for adults, teens and children of seven years and above, along with HintHunt Virtual Reality, which offers visitors a choice of over 50 titles. This proudly South African adventure is available at various entertainment destinations in Cape Town and Johannesburg and is now also offered at PlayDate SuperPark.
Website: http://www.superpark.co.za
Email: info@superpark.co.za
Instagram: https://www.instagram.com/playdatesuperpark
Facebook: https://www.facebook.com/PLAYDATESPRPRK